Each of our independently owned locations offers wheelchair van rentals with safe, crash-tested wheelchair-accessible conversions from BraunAbility, VMI, and Ricon. This ensures you and your fellow travelers will receive the best quality, comfort, and safety. All minivans include lowered floors, ramps, and removable front seats. Our inventory is almost exclusively sided entry minivans with customizable seating options to accommodate up to 4 passengers. Many of our locations provide hand controls, steering knobs, and other types of accessories to accommodate your exact mobility needs (contact location for details). ​
​
In addition to our consumer wheelchair van rentals, we also provide reliable commercial transportation rental services.  Some of our locations offer commercial vans like the Ford Transit and the Ram ProMaster. If available, these vehicles provide room for more than 4 passengers with plush seating options. Options for full-size wheelchair vans include different roof heights and large capacity wheelchair lifts.​
​
All our vehicles require that the driver have full collision and comprehensive insurance coverage to rent.
Each of our independenly owned locations has its own inventory of handicap accessible vehicles for rent with lowered floors, power ramps, and wheelchair lifts. Also available are hand controls, steering knobs, and other types of accessories to help you with any mobility needs. Whether you need a wheelchair van rental for the day, the weekend, or weeks at a time the location nearest to you will be happy to provide you with the right mobility van for you.
Choose Your Entry Type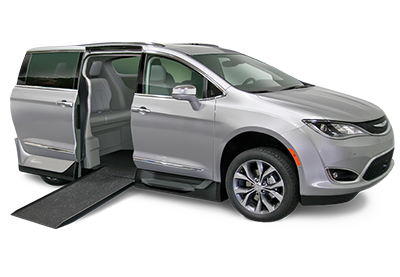 Side Entry
Side entry vans offer the greatest flexibility with plug and play seating, fully automatic doors, and ramps. Side entry vans typically have seating for 1-3 wheelchairs positions and 3-5 seated positions.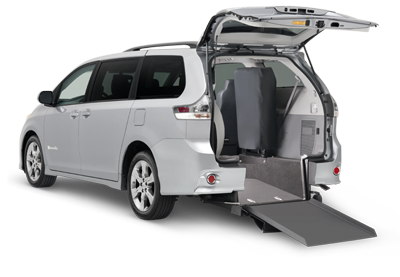 Rear Entry
Rear entry rental vans are great when extra space is required for cargo. They typically have seating for 1 wheelchair positions and 4 seated passengers including the driver.
Top Rated Conversions

As the world leader in mobility with over 40 years of experience, BraunAbility understands what you're looking for in wheelchair vans, wheelchair lifts and mobility products. How? Because we were founded by a man who needed that mobility for himself. Ralph Braun built his company on a commitment to quality, safety, and innovation.
BraunAbility.com

As one of the largest manufacturers of wheelchair van conversions, VMI takes great pride in building leading-edge mobility products that meet the needs of wheelchair users. With a genuine care for the disabled community as their driving force, VMI has been constantly innovating and working to improve their throughout their long history.
VantageMobility.com
Typical Interior Layout
Extra Space, Extra Headroom, Customizable Layout, Fully Automatic Ramp And Door, Plus Much More!
Customizable Seating
Have the seating configuration you want. Don't settle. With our side entry vans, the seats are on Step & Roll bases allowing you to customize your van rental to your needs. Passengers riding in their wheelchair van choose to ride up front, or in the mid-section of the van. Easily switch the seating configuration without any tools.
Vehicle Features
New models and low mileage mobility vehicles for your driving comfort.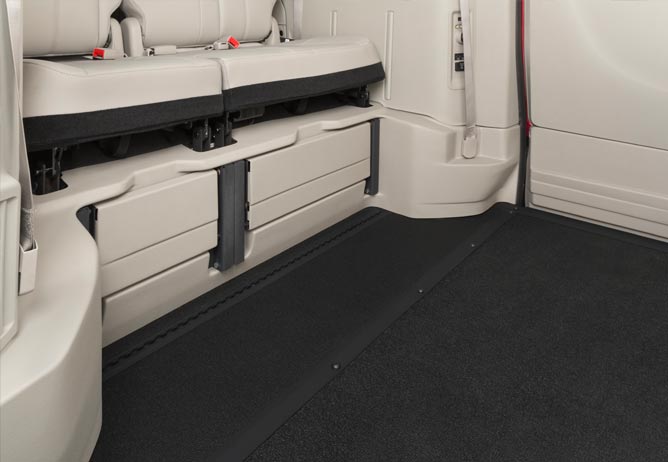 Lowered Floor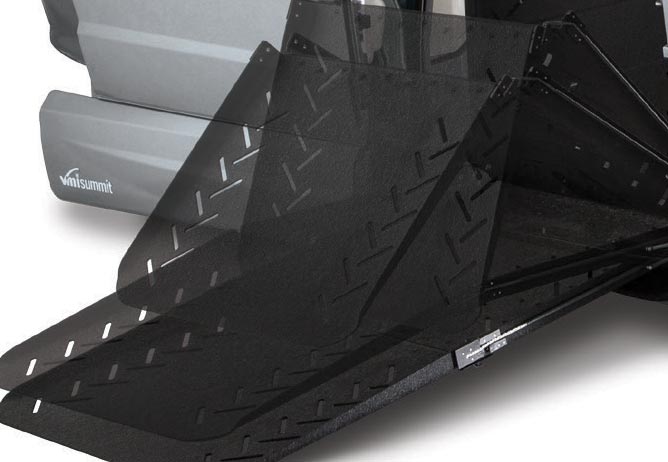 Fold-Out Ramp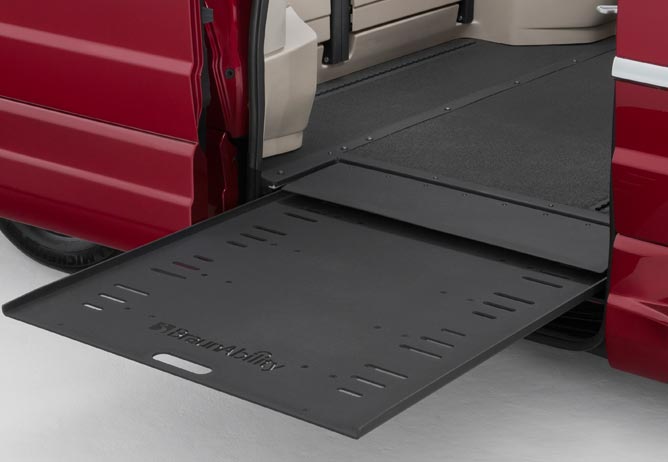 In-Floor Ramp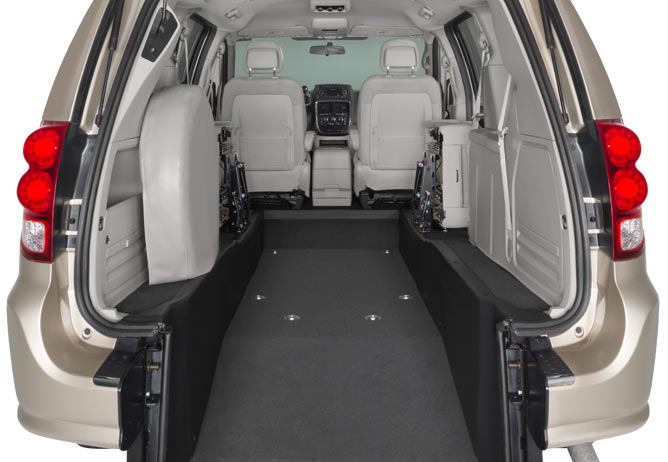 Rear Entry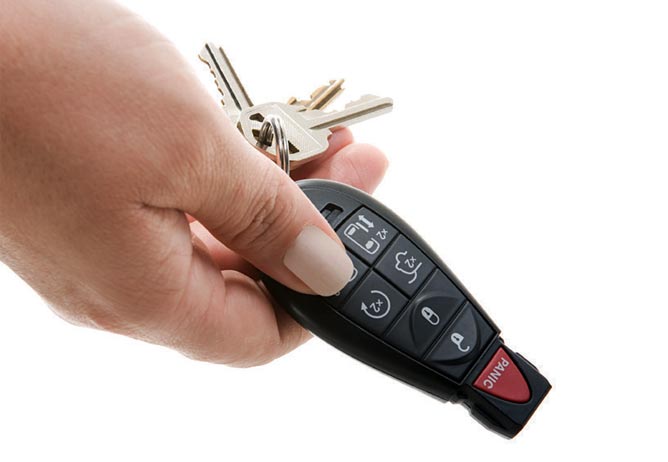 Remote Control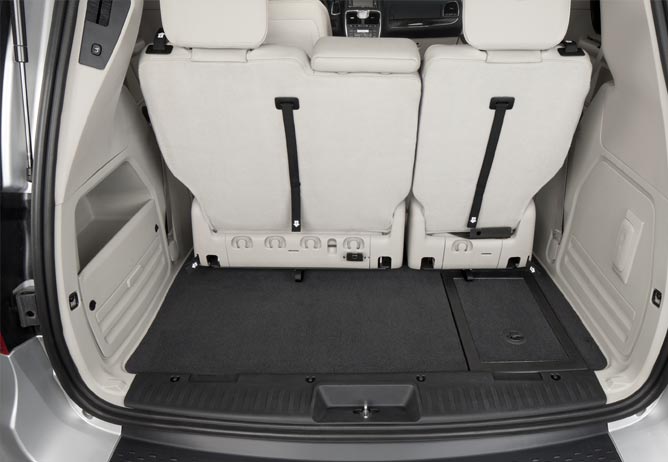 Rear Storage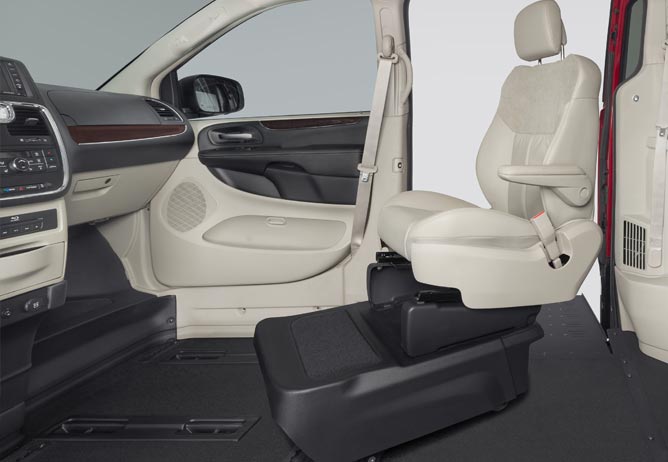 Removable Seating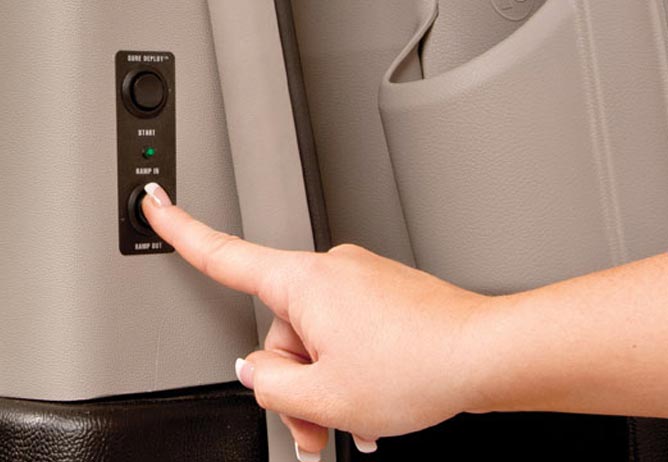 One Touch