California is known for being a prime destination for taking in the beauty of nature. One of the best examples of California's natural beauty is Sequoia and Kings Canyon National Parks. As two of the most popular national parks in the United States, they are home to some of the tallest and oldest trees in the world, as well as stunning scenery, abundant wildlife, and various recreational opportunities. The parks have several excellent wheelchair-accessible amenities and activities for any traveler to relax and explore during their visit.
Accessible Transportation in Sequoia and Kings Canyon
Throughout Sequoia and Kings Canyon National Parks, you will have free access to wheelchair-accessible shuttles. With a combined square mileage of 1,353, exploring the parks via shuttles or a vehicle will help you get the most out of your visit. Sequoia National Park offers shuttle rides between the Giant Forest and Lodgepole areas, and each shuttle stop is accompanied by an accessible bathroom.
However, to access Kings Canyon, you must have your own vehicle and enter via Highway 180. One of our convenient locations in Fresno, CA will be happy to set you up with a wheelchair-accessible van for the duration of your stay. Alternatively, you can visit one of our many locations throughout California to get connected with convenient and comfortable transportation. With our wheelchair-accessible rental vans, you will have the opportunity to explore the parks on your own time.
Giant Forest Museum
The Giant Forest Museum is a great spot to learn about the giant sequoia trees and the history of Sequoia National Park. You can find it located in the Giant Forest. The museum is wheelchair-accessible and has a number of exhibits that are designed to be interactive and educational. Visitors can learn about the different types of sequoia trees, how they grow, and how they have survived for thousands of years.
There are also exhibits on the park's history, including the Native Americans who once lived in the area and the early explorers who came to the park. The museum also has a theater that shows a film about the park. Finally, there is a bookstore and a gift shop where visitors can purchase souvenirs and educational materials.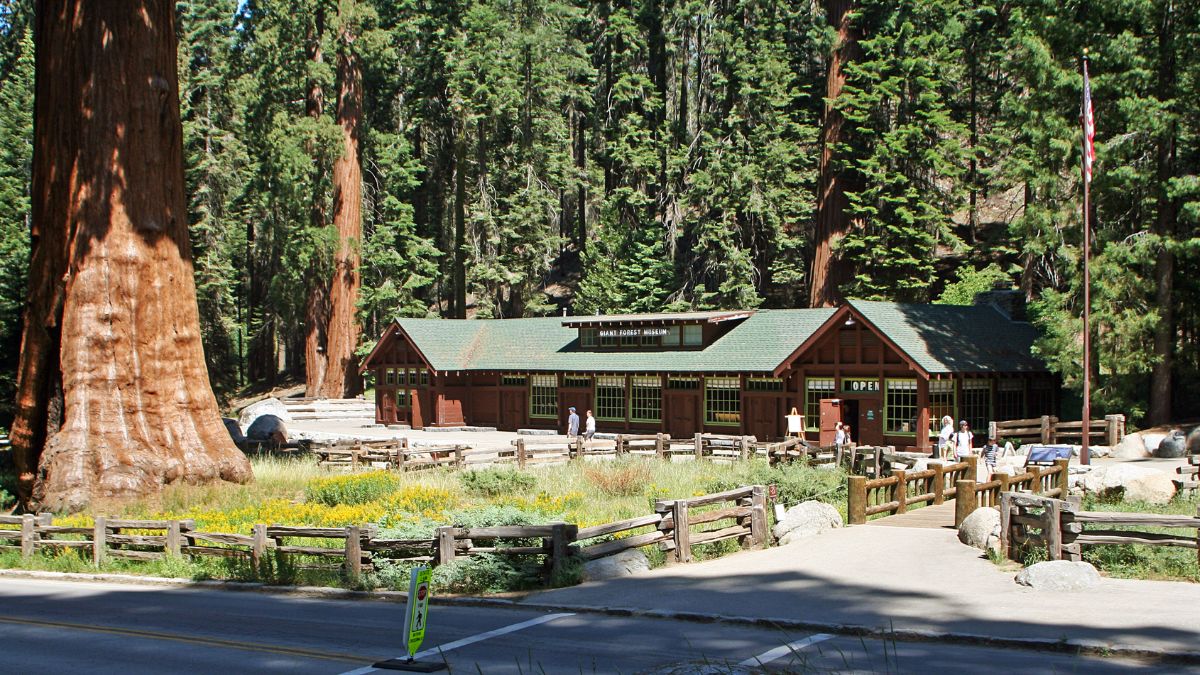 Big Trees Trail
This trail is made up of 0.75 miles of paved walkways surrounded by the park's famous giant sequoias. This wheelchair-accessible trail features gentle slopes and rest areas along the way. The trail circles the Crescent Meadow, giving you access to beautiful meadow views and thousands of wildflowers during spring and summer.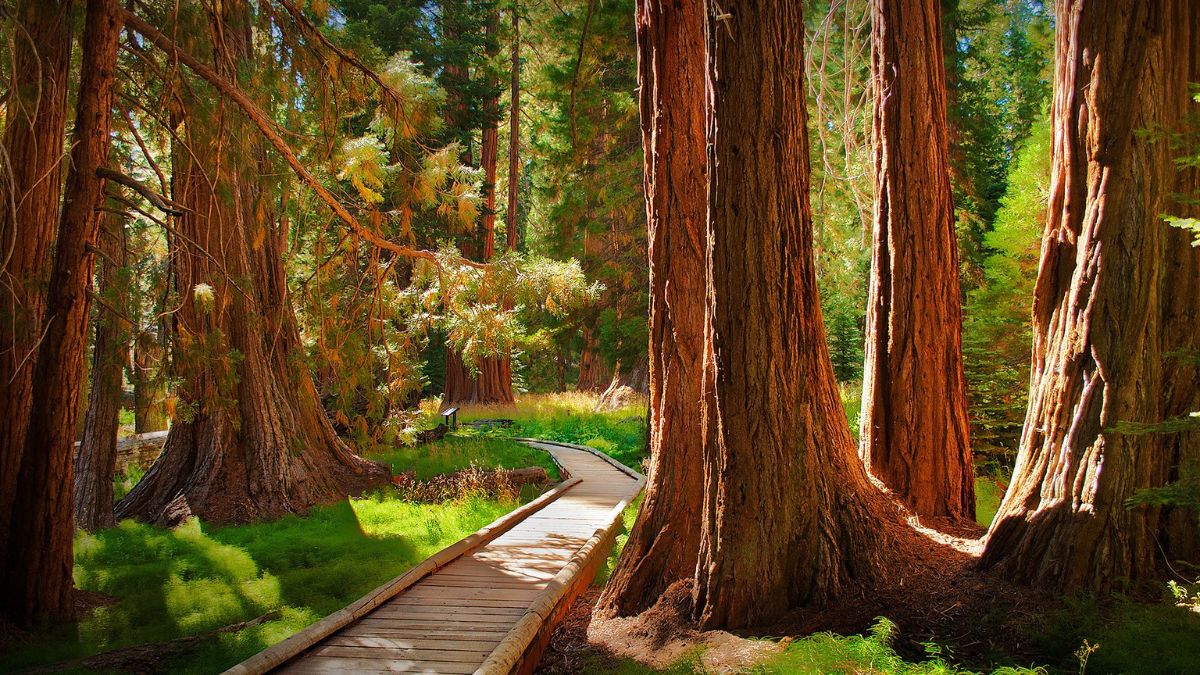 Moro Rock and Crescent Meadow Road
Moro Rock/Crescent Meadow Road winds through both of the parks and is open to anyone with an accessible parking placard all year round. During the summer, you also have the option of using the accessible shuttles to view the areas.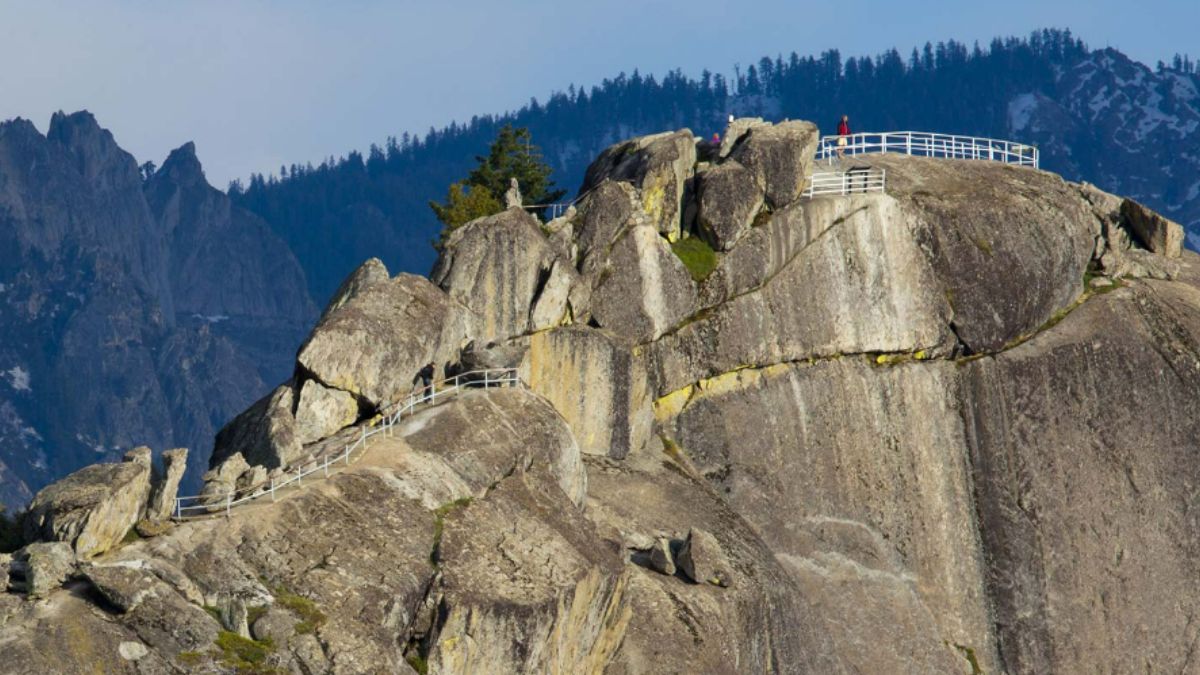 General Sherman Tree Trail
The General Sherman Tree Trail gets its name from the must-see largest tree in the world, the General Sherman Sequoia. The entire trail is paved and wheelchair-accessible, though it can be a little hilly at times. There are exhibits along the trail that can teach you more about the history of these great wood giants and how they came to be.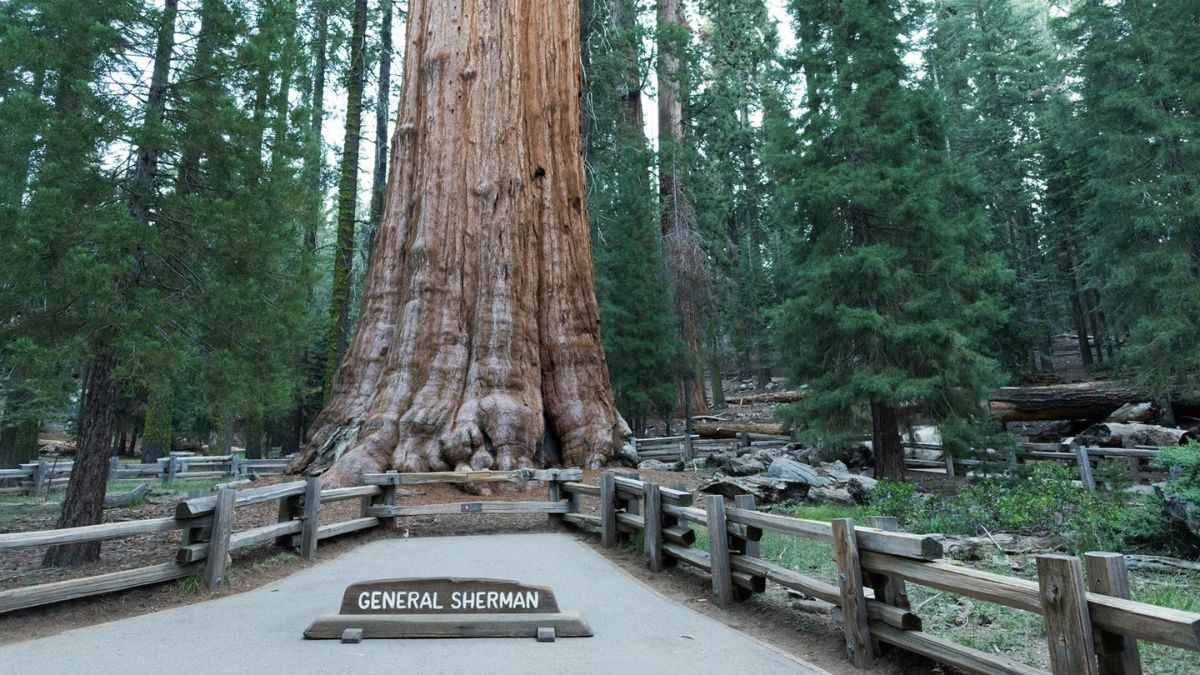 Like what you're reading? Subscribe to our newsletter and get new updates directly to your inbox.
Wheelchair-Accessible Camping in Sequoia & Kings Canyon National Parks
Sequoia & Kings Canyon National Parks both offer a number of camping spots you can enjoy right from your wheelchair.
Lodgepole Campground
The Lodgepole Campground has two sites specifically designated for wheelchair users, with accessible parking, picnic tables, raised grills, and level tent pads. There is even a paved route that leads to accessible bathrooms and water sources to make your experience more enjoyable.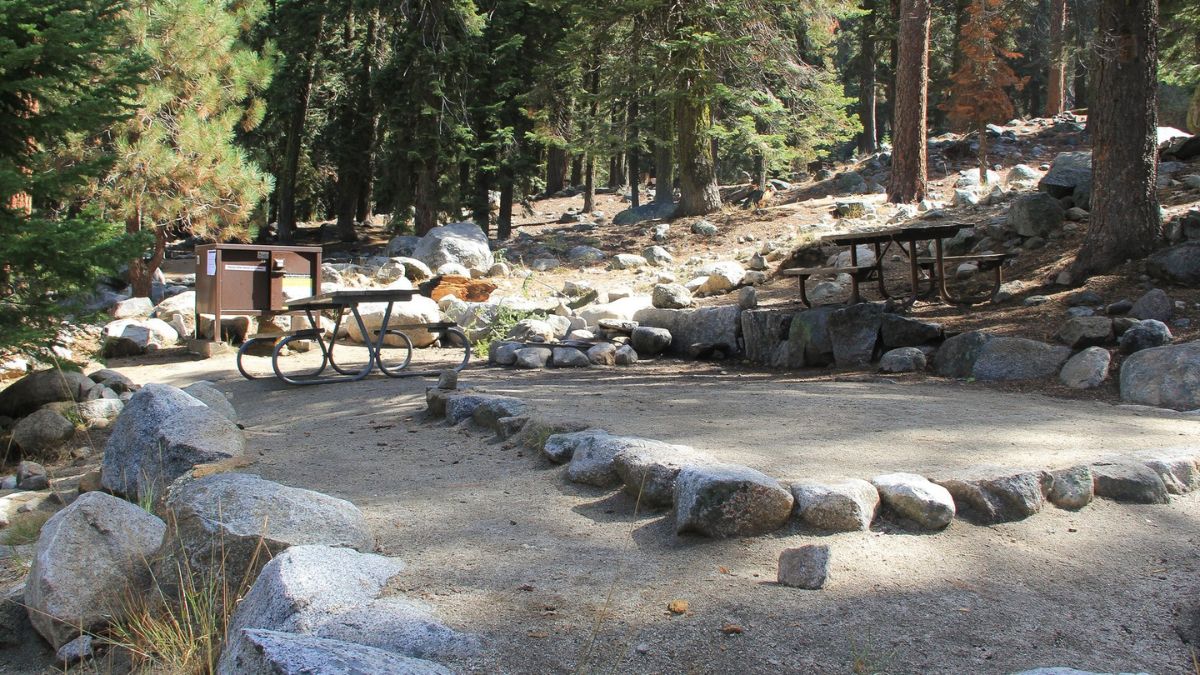 Dorst Creek Campground
Dorst Creek Campground features even more accessible camping sites for your convenience. This campground has the same amenities; level tent pads, grills, picnic tables, parking, and paved pathways to facilities, so you never have to worry about your wheelchair or scooter getting stuck.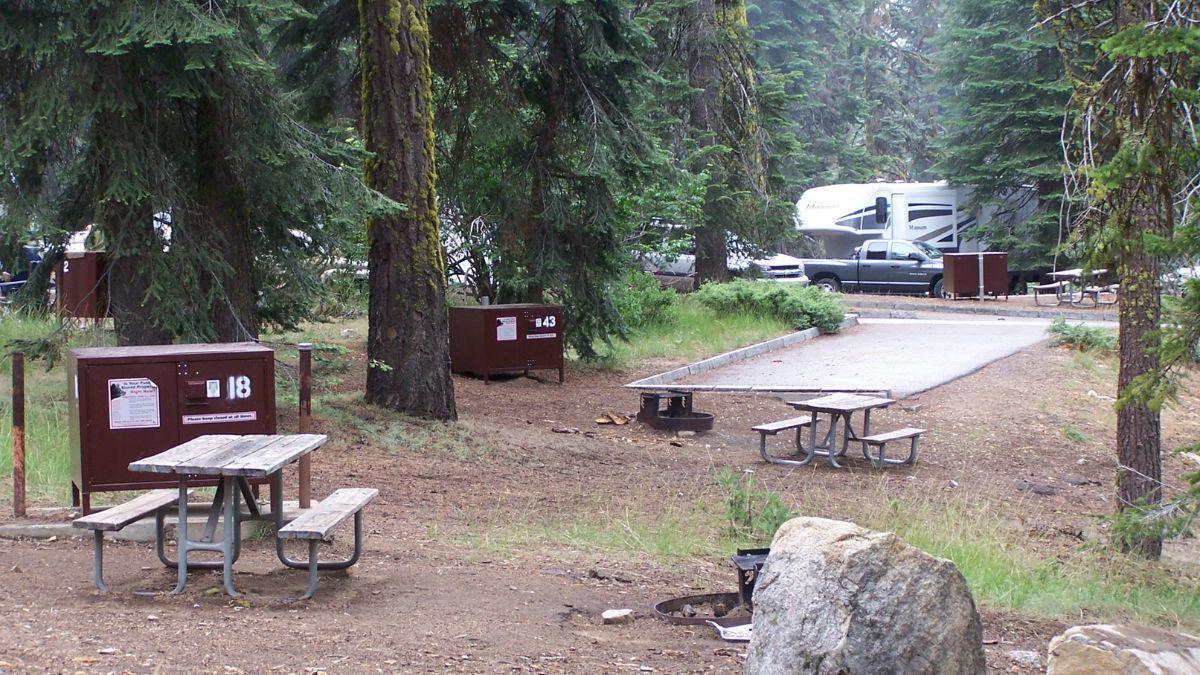 Wuksachi Lodge and Restaurant
The Wuksachi Lodge features select rooms designed for wheelchair users. Each of their accessible rooms features low-density carpet, accessible bathrooms, ADA parking, and more. Please view the accessibility guide or their website for specific room details. The lodge also hosts a full-service restaurant that's accessible to wheelchair and scooter users.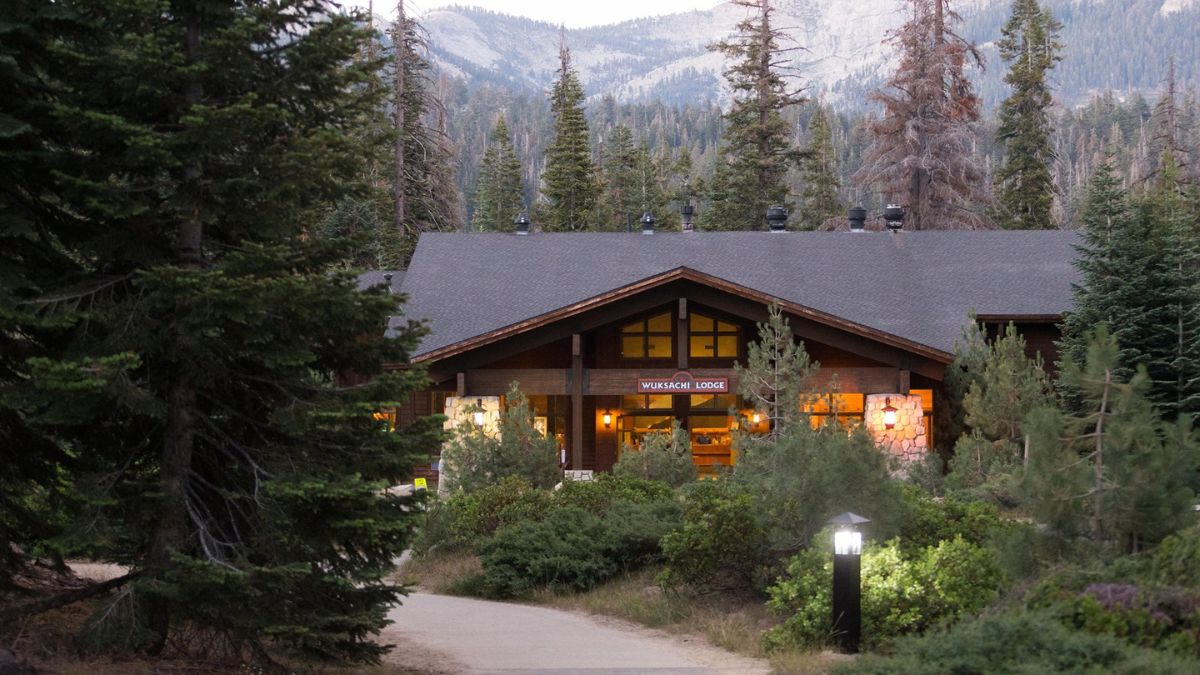 Accessible Scenic Drives and Outlooks in Sequoia & Kings Canyon National Parks
Even through all of the trails you have to choose from, will not find better views than along the scenic drives between these two parks. Taking your wheelchair-accessible rental van through these roads is the best way to uncover awe-inspiring views along the way.
Panoramic Point Road
Panoramic Point Road, located just east of the Kings Canyon Visitor Center parking lot, provides spectacular vista views. This road eventually leads to Hume Lake, where you can return via the Generals Highway. As the name suggests, you can expect panoramic views of the mountains, lakes, and streams within the parks.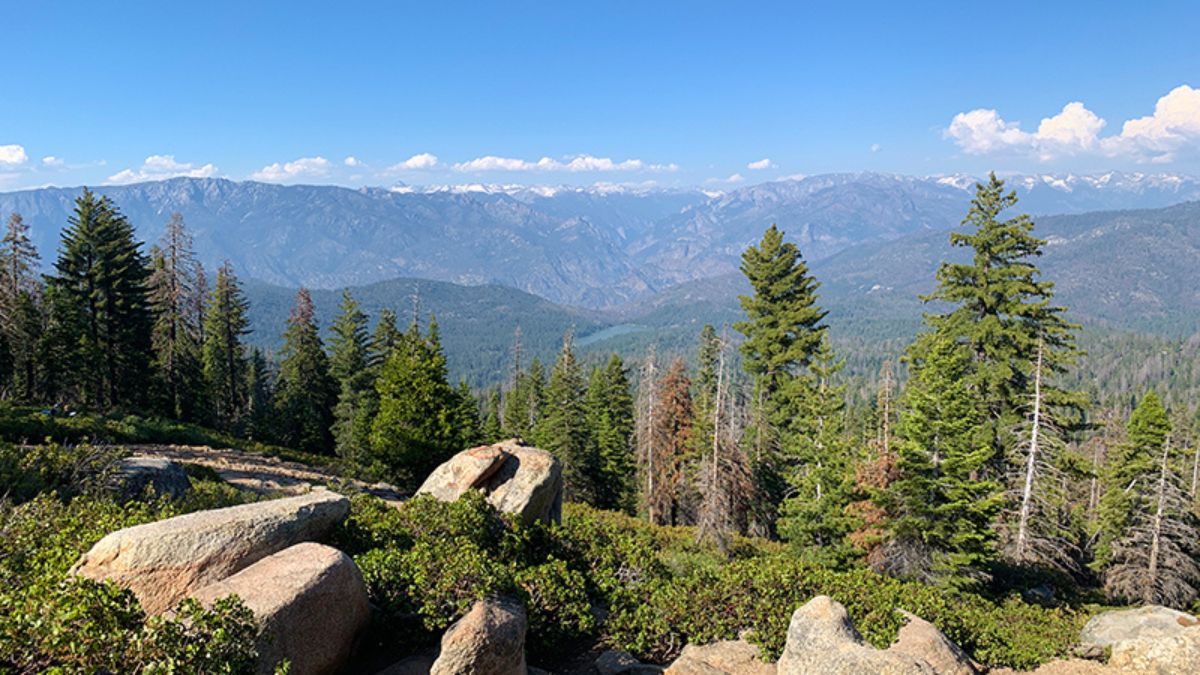 Generals Highway
The road that connects the two parks is known as the Generals Highway. Along this road, you will find popular hiking trailheads at several of the turnouts. Similarly, overlooks to rocky ridges and sequoia groves are found along the way as well.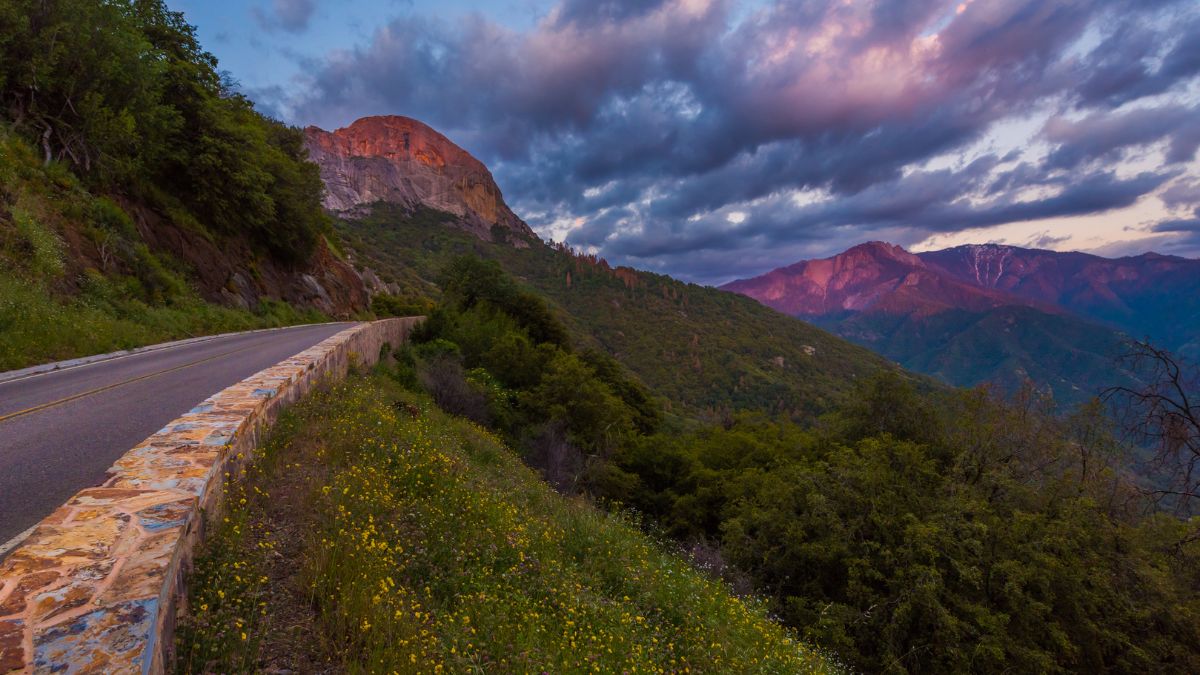 Kings Canyon Scenic Byway
The Kings Canyon Scenic Byway (Highway 180) winds down into Kings Canyon and is carved into the surrounding granite. Many corridors of the highway display the towering granite around the road. The Kings Canyon Scenic Byway will take you through extraordinary cross-sections of geographical terrain, providing increasingly striking views of Kings Canyon. The byway also features numerous scenic pullouts and hiking trails, including Junction View, Yucca Point, Grizzly Falls, Don Cecil View, Hotel Creek Overlook, Canyon View, and Roaring River Falls, before reaching Roads End.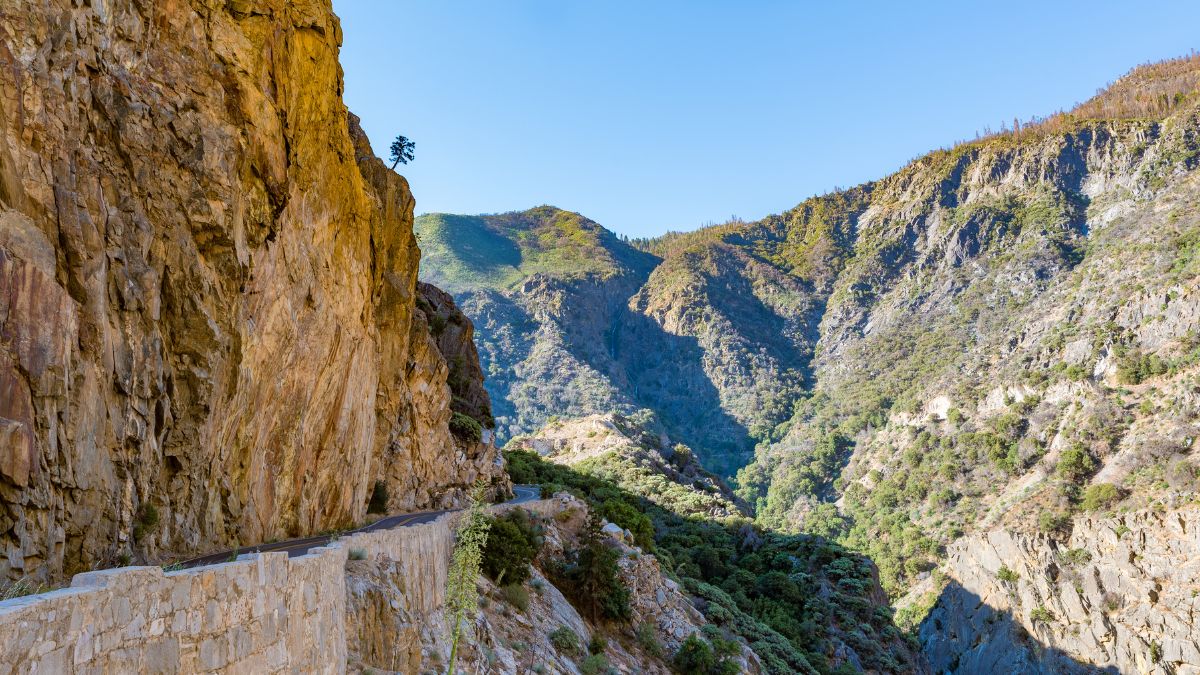 Majestic Mountain Loop
The Majestic Mountain Loop is a new route created from existing highways that is designed for a three-day driving itinerary of Sequoia and Kings Canyon National Parks, in addition to Yosemite National Park. Be sure to check out the top wheelchair-accessible activities in Yosemite if you're interested in adding that to your trip.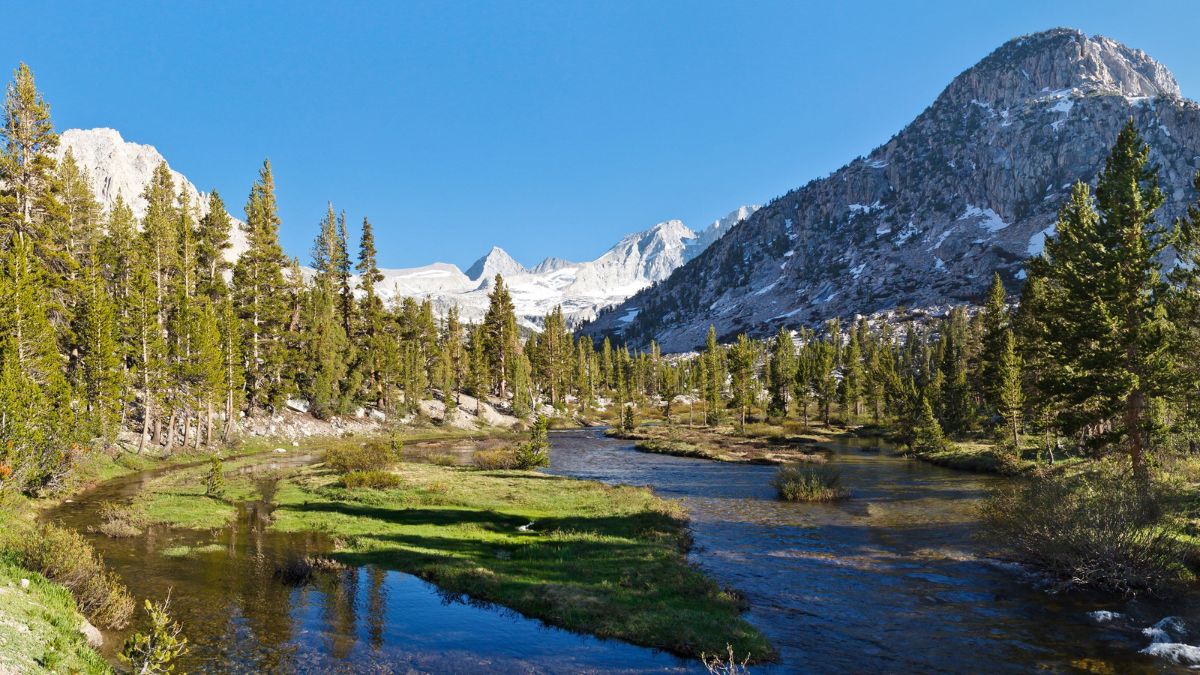 With some of today's most astonishing examples of natural history, Sequoia and Kings Canyon National Parks are sure to give you a trip you'll remember forever. These activities, paired with one of our wheelchair-accessible rental vans, will leave you with experiences that will last a lifetime. For any of your wheelchair-accessible rental needs, be sure to check out our website and request a quote. We'd love to help you enjoy your next wheelchair-accessible vacation!