Adaptive skiing exists to provide people with disabilities an equal opportunity to hit the slopes at some of the major ski resorts around the country. Adaptive alpine skiing was developed as a sport by disabled veterans of WWII from Germany and Austria. Today, it's not just a sport but a tried and true recreational activity. There are currently several methods of adaptive skiing, like 3-track, 4-track, mono skiing, and bi-skiing, all requiring different types of equipment. As a sport, adaptive skiing is featured in the Paralympics but is also a modern and robust recreational outdoor activity that countless people enjoy. 
Adaptive skiing programs, such as the one implemented by the Breckenridge Outdoor Education Center of Colorado, provide lessons, equipment, and on-hill support. They cater to disabilities of all kinds, from hearing and vision impairments to those with mobility issues. In addition to alpine skiing, they also have programs for cross-country skiing and snowshoeing. This and a host of other programs follow guidelines set by the Professional Ski Instructors of America and the American Association of Snowboard Instructors to ensure people of all abilities can ski safely while having a blast.
Best Resorts and Programs for Adaptive Skiing
For those with mobility issues and other disabilities, there is no reason to miss out on the family ski trip or be stuck in the lodge. Technology and caring perseverance have helped develop adaptive skiing as an exciting and inclusive winter sport that ensures everyone gets the thrill of being out on fresh powder. There are excellent resorts throughout the United States that provide adaptive skiing programs that are often partnered with state and federally-funded institutions.
Camelback Resort, PA
Camelback Resort in the Pennsylvania Poconos has an adaptive skiing program in league with the Pennsylvania Center for Adaptive Sports. Camelback hosts a weeklong adaptive skiing camp each winter led by former Paralympian Tyler Carter. This camp hosts ages 8-18, provides lodging with counselor supervision, and includes an indoor water park.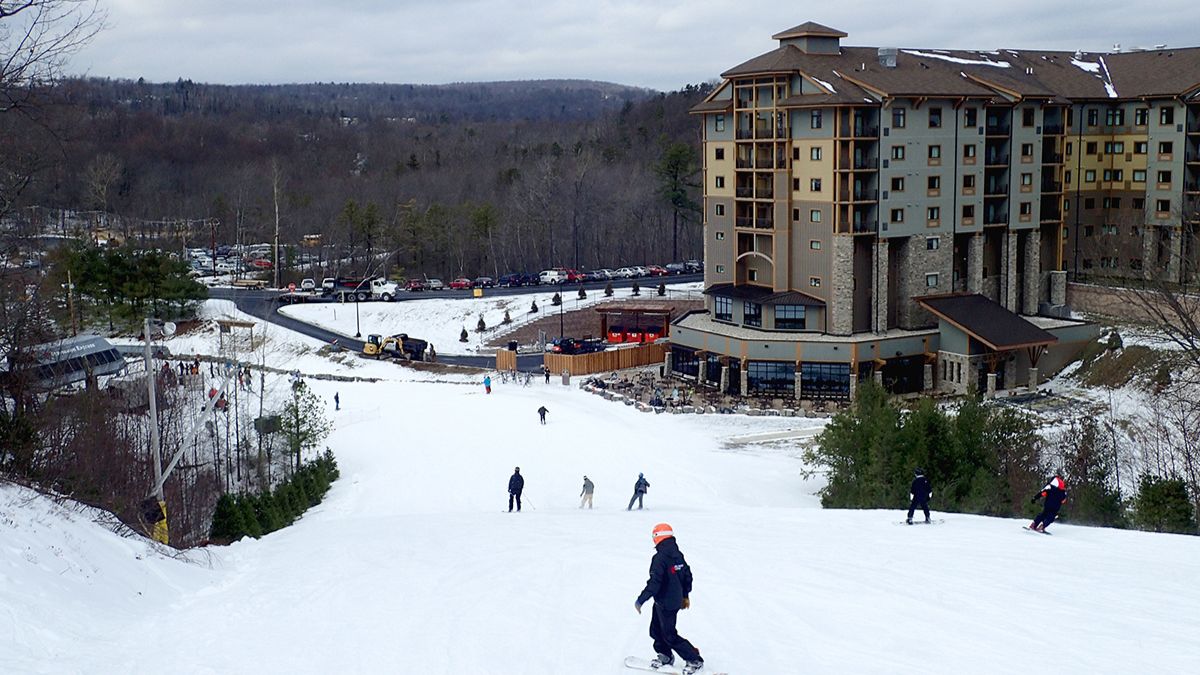 Massanutten Resort, VA
A bit further south is Massanutten Resort in the Shenandoah Valley of Virginia. In Partnership with the non-profit Therapeutic Adventures Inc., the Massanutten Adaptive Ski School raises money through donations and grants to provide hundreds of adaptive ski lessons each season.
Steamboat Springs Resort, CO
Almost every ski area in Colorado has adaptive skiing or snowboarding programs. One of the best is the Steamboat Adaptive Recreational Sports Program in Steamboat Springs. Known as STARS, the program was named one of the top ten adaptive skiing programs in the country by USA Today. They help with booking and provide access to lessons for ages 5 and up. STARS has a number of professional staff and volunteers to provide guided skiing sessions for those with limited mobility, visual impairments, and injured veterans.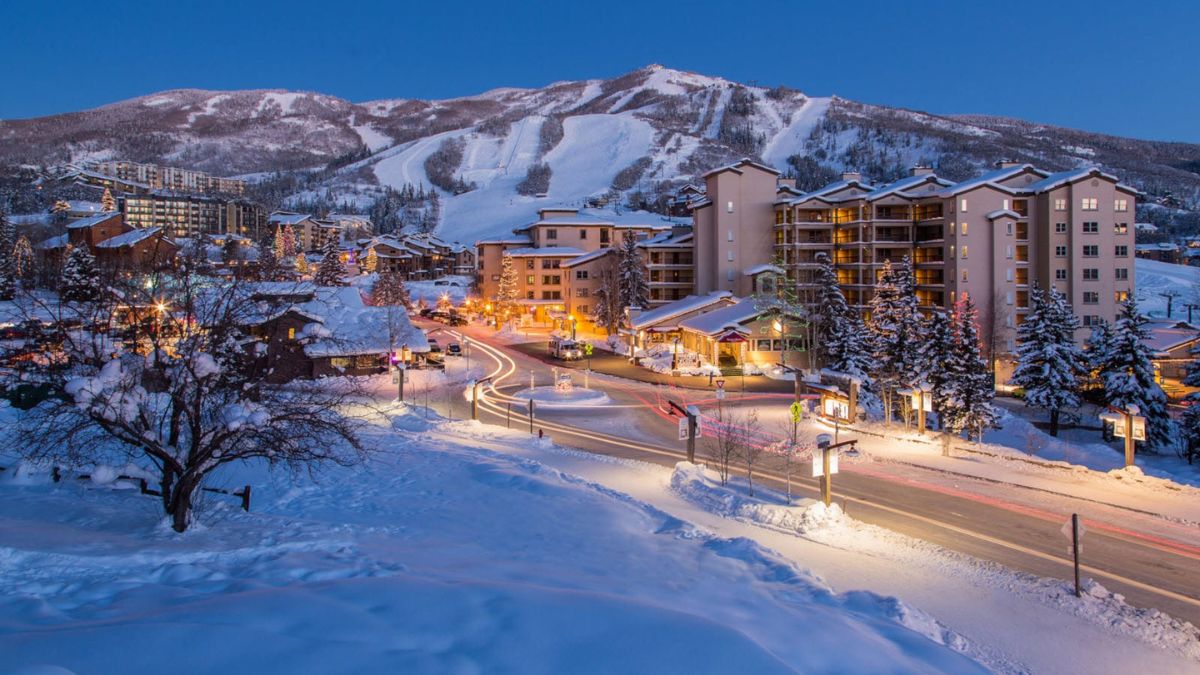 Sierra at Tahoe, CA
The Sierra Adaptive Lesson Program in Lake Tahoe, California, provides discounted lift tickets and affordable equipment rentals for both traditional and sit skis. Their highly trained instructors assist skiers with disabilities via one-on-one private lessons. They are able to cater to a number of disabilities and offer lessons for those with cognitive/ neurological impairments, those who sit-ski or bi-ski, and those with low vision or vision impairments. 
Above are just a few of the places you can travel to find adaptive snow sports programs this season. Make sure to contact the resort you plan to visit to ensure that they provide (or work with an organization that provides) access to adaptive outdoor sports. There are also government-funded programs in every state that assist people with disabilities in getting into outdoor activities. You can find a handy list of these programs at challengedathletes.org.
Like what you're reading? Subscribe to our newsletter and get new updates directly to your inbox.
Why are Adaptive Snow Sports Beneficial? 
Adaptive sports can be a massive boon for mental and physical health. They can boost physical strength, refresh the mind, and create confidence in one's abilities, all while providing an increased sense of independence. With today's technology and the willingness of volunteers and advocate organizations, almost any sport can be adapted and made more accessible. Imagine the satisfaction of a long, crisp day on the slopes and time well spent with friends and family, start planning your trip by booking a wheelchair-accessible rental van today!
How to Plan an Adaptive Skiing Trip
While adaptive snow sports programs are readily available, it's always wise to get on the ball and start planning early. Figuring out which equipment you will need, such as a sit-ski or outdoor mobility wheelchair, is the first step. Most resorts and programs provide reasonably priced rentals for these items, but you should always call ahead to confirm availability for your visit.
Since many adaptive skiing lessons are one-on-one, it's best to reserve these lessons well in advance. Most programs suggest at least 48 hours advance notice, but the demand for these programs is high, and ski season can be short, so don't neglect to plan ahead. It's also a good idea to check with the resorts to see if accessible lodging is available on-site. While most resorts have accessible condos or hotels, properties like these book well in advance, so be sure to jump at the chance to get a reservation. 
Plan Your Accessible Skiing Adventure with Wheelchair Getaways
Adaptive winter sports are an exhilarating and healthy activity that people of all ages will love. Ski resorts and helpful programs nationwide are available for disabled skiers and snowboarders to take advantage of, making one of winter's best outdoor activities fun, safe, and affordable. 
Ski season is here, so now is the perfect time to start planning your trip. The first step? Booking accessible transportation with Wheelchair Getaways! Our rental vans are designed to help you transport both ambulatory and non-ambulatory passengers with ease, along with your bags and equipment! Plus, with over 200 locations across the U.S., it's easy to find a wheelchair-accessible rental van close to your favorite ski resort. All you have to do is click here to find your rental location, request a quote, and start planning your winter adventure.